Test credits purchased can be used for both iPad and for online versions of the MRF software.
Items for purchase:
For usage credits
MRF Test approximate cost $13 / test
MRF 60 tests packs Contact us
MRF 120 tests packs Contact us
Larger MRF test packs are available
Please contact mailadmin@glance-optical.com.au for purchase of credits.

For Australian and New Zealand customers please contact Designs for Vision
T: 1800 225 307
Email: cameron.loveless@dfv.com.au
Send your expression of interest to purchase
Due to the COVID19 pandemic, the use of the Viewing box is not recommended and can be purchased separately for $200 in the future upon conclusion of the pandemic.
Packages:

Example visual field test reports from MRF
1 / 5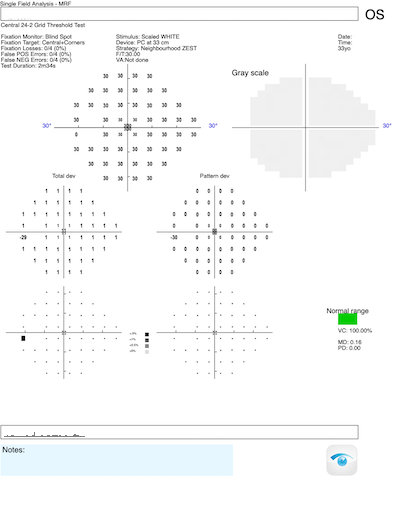 Normal
2 / 5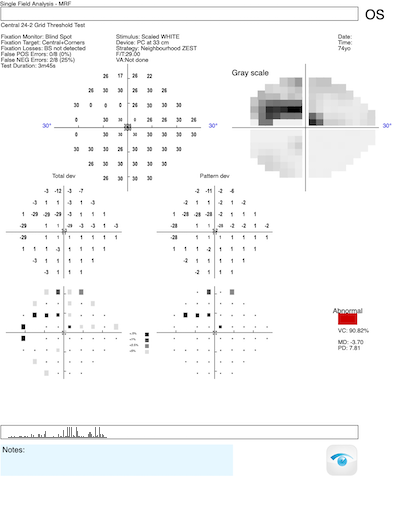 Paracentral scotoma
3 / 5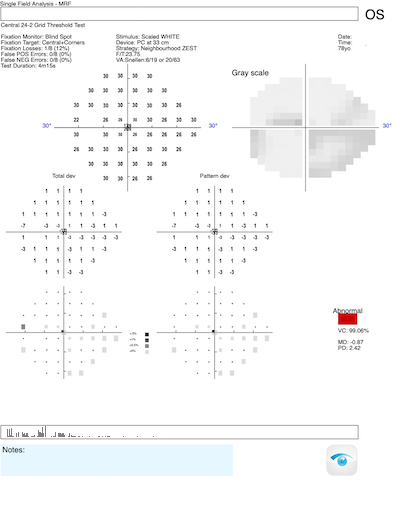 Mild glaucoma
4 / 5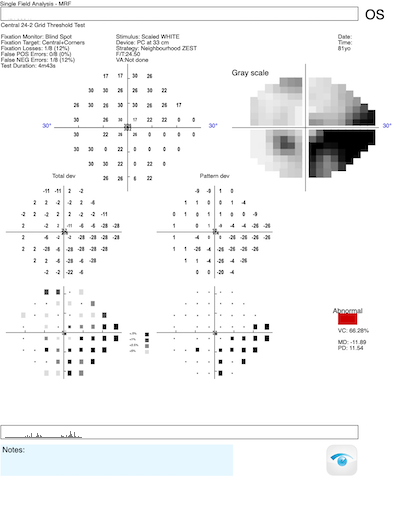 Moderate glaucoma
5 / 5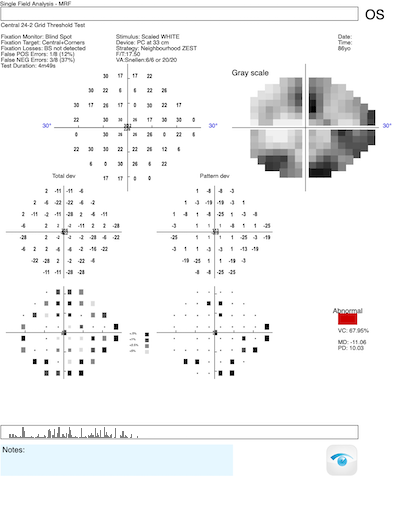 Advanced glaucoma